Archive
How to Make Summery Social Media Content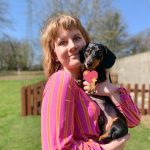 21st July 2022
Summer is well and truly here! Plenty of brands should be taking advantage of the sunnier months and what social media content they can post out during these months. But as there are a lot of different topics each year to explore, what do you prioritise your time on?
Here are some top tips to content you could try for your social media strategy.
Keep it topical
There's no reason to posting about content that isn't all that relevant to the time we're in.
This year we've had a heatwave around Europe, which is a great time to discuss ways to keep yourself cool in the heat and managing children or pets.
Similarly, your brand may be working towards eco-friendly methods, which would be a good time to discuss why the heatwave is worrisome to the planet.
But we've also had a lot of other things happen in the news that can worry users. And you don't want to tip too much over the edge in a way that makes users forget about why they're on your page in the first place.
While memes and Reels, or TikToks, are going to maximise your brand, especially if you're a beauty or fashion brand, there are other ways to remain on topic.
Writing blogs on a regular basis, building threads on Twitter and using video in other ways also help your social media growth. Experiment with what you use and research which methods work the best.
Keep it real
A lot of people like to see a real face behind the brand, which is why real life photos work well in any form of social media.
A lot of brands can feel afraid to share what life is like behind the social media account, but it actually helps your brand grow in more natural ways. Birthdays, group outings, meetings, you name it – people are always interested!
It's also the same with showing off your work to others and good testimonials. You're adding a human face to your brand and it helps new customers come your way.
Take the time to plan out at least one social post a week that's dedicated to staff or team-focused work in the office. It could be a birthday post, or a "day in the life" of an employee – you'd be surprised who would watch or read!
Think about the hashtags you use
It sounds like a no-brainer, but you probably do end up using the same hashtags over and over across the year. It's time to diversify!
This isn't something that you can keep for just the summer, as all of your hashtags should be seasonal and relevant. Try to keep the number of hashtags you use to a specific amount and not overload your Instagram posts – too many and it won't be able to be posted anyway!
Hashtags can change depending on the day of the week as well – like #mondaymotivation, or #throwbackthursday. Use these to draw in new users as well.
Make personal shout outs to other businesses
While it may well feel like every business is in competition with each other, you'd be surprised how much a little boost can do for smaller businesses.
You may be based in the city and frequent a quaint little coffee shop that you want to show the world about, or a cake delivery service you use every Friday for the office.
It also adds a lot more realism to your brand in that you can become a well known face in your local area. A lot of customers like to support local, and you could well be working on developing a relationship with these people in long lasting ways.
See what other brands are doing
As much as we should all be keeping an eye on our competitors it can seem easy to fall into the same routine of posting each week.
If you're a fashion brand, or a makeup brand, you have a wide variety of content you could publish that doesn't have to be your own content either (so long as you credit and ask permission, of course).
But if you're an independent clothing seller there's a whole world out there waiting for your brand to grow. Enter the second hand clothing scene, explore fashion designers that are looking for your advertisements, or consider affiliate partnerships with influencers.
Social media is a great place to expand, and especially in the summertime when most of us are keen to get out, smile and explore. Use your platform as a happy place that people love to see on their timelines.