Archive
The Rise of Video in Social Media Marketing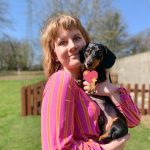 27th September 2021
TikTok, Reels, YouTube Shorts – what do they all have in common?
It seems that short videos are the new norm with popular social media platforms rising to follow the success of TikTok. But how did it come to be? We take a look at the reasons why video is the way forward to boosting your brand.
When were short form videos introduced?
There isn't an exact date as to when short form videos entered social media, but it's partly due to the ever-growing success of Vine back in 2013. Vine was then bought by Twitter and the app ceased production in 2017, which brought waves of disappointment from the world. 
Vine was an app that allowed users to produce 6 second videos and upload them or share on other social networks. During this time, TikTok was launched in 2016 in China before growing to be one of the most used apps of 2020 with over 850 million downloads. 
What TikTok does well
Despite a possible influence from Vine, TikTok has capitalised on the short form video model by adding different features. Users can add filters to their videos, cut and edit videos and add music, as well as the ability for videos to be sped up, slowed down and other general video editing features.
It's also seen the rise of some of the most popular trends and helped musicians reach the masses with the merger of Musical.ly in 2018, as well as some of the biggest viral videos in the world.
It appeals a lot to the younger audience, a growing market that businesses have to tackle if they want to keep ahead of the current trends.
Competitors' responses and other ways video has grown
Both Instagram and YouTube (and Twitter briefly) have responded by producing their own versions in the fight against TikTok. Instagram now heavily relies on their new feature, Reels, to promote new content, and YouTube have added their own version into the mix as well with YouTube Shorts.
Facebook in general has been prioritising video content for a while, according to the algorithm changes. In fact, it's algorithm has a heavy weighting on the types of content your business posts – whether it's imagery or video you should aim to keep it fresh. 
Facebook also has a shorter video platform called Stories, which according to Facebook's own data states that at least half of viewers view Stories to find out more about your products, tips and advice. So it seems that short videos are more than just a fad.
Using short form videos to boost your own brand
You may now be wondering where you need to start if you're a business that's begging to follow the latest trends. Why not use this as an opportunity to do some split testing? See how your viewers react to your Instagram Stories vs. a TikTok video – it's important to see what works best for your brand.
Sprinkle some videos into your Facebook content. In between a lot of text-heavy or image-based organic posts it could bring you the boost your social media needs. And it tends to perform well if it's used as a paid ad.
And don't forget your other civil duties when managing a social media account. Converse with customers during day time hours; reply and engage with your customers; get on their level. You're more likely to retain a good customer base when you know your customers inside and out, as well as keeping abreast with the current trends.