Virtual Open Day Pages
If you're looking for a way to show off your school than an always on, virtual open day experience, which allows parents to explore your school 24 hours a day and engage in your content when the school is closed. We have created over 100 online virtual open day experiences which are fully content managed.
View our classic examples:
> Example 1
> Example 2
> Example 3
View our bespoke examples: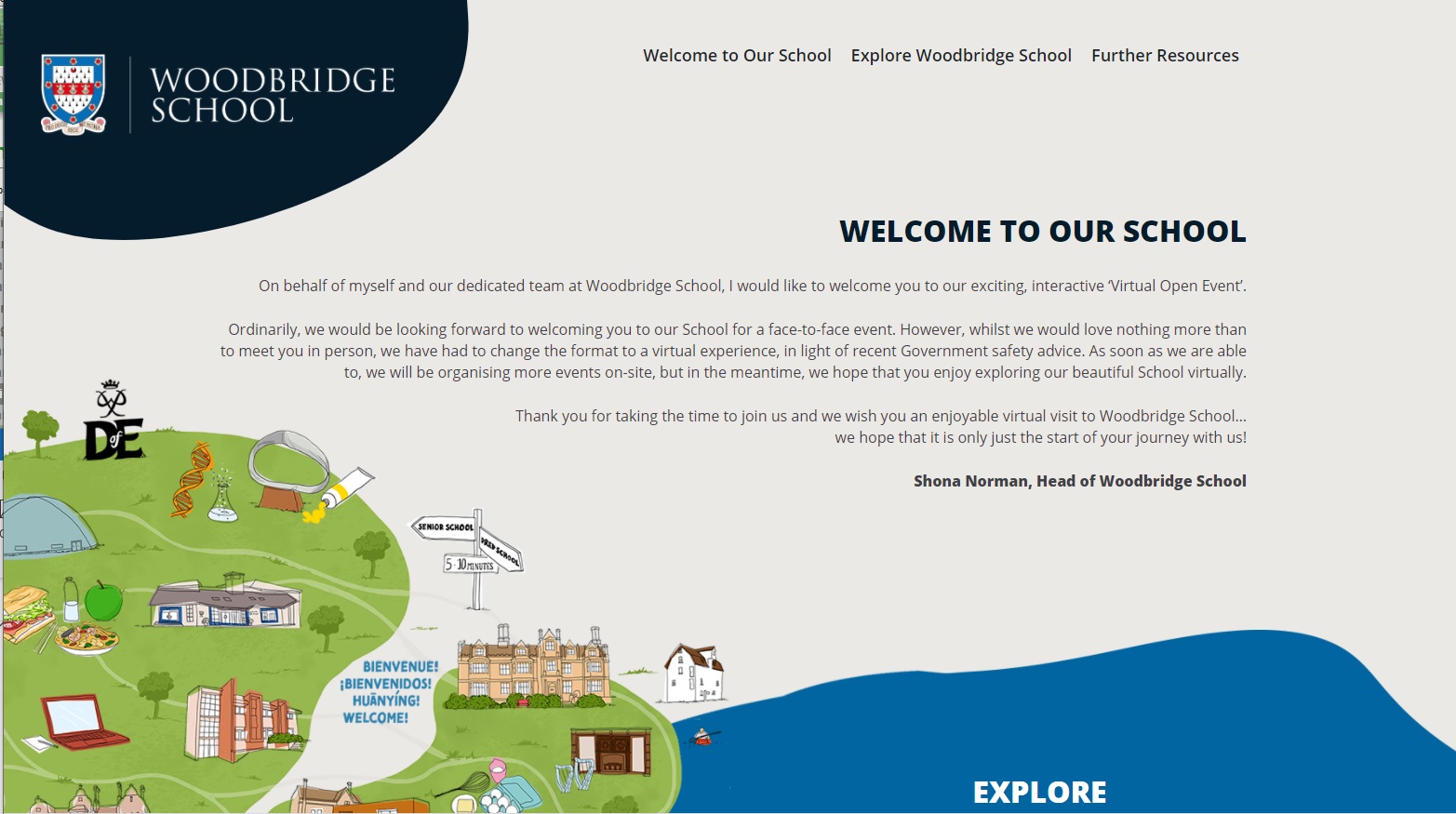 Please contact us if you would like more information or to obtain a quotation.