Archive
6 Digital Marketing Tips for 2021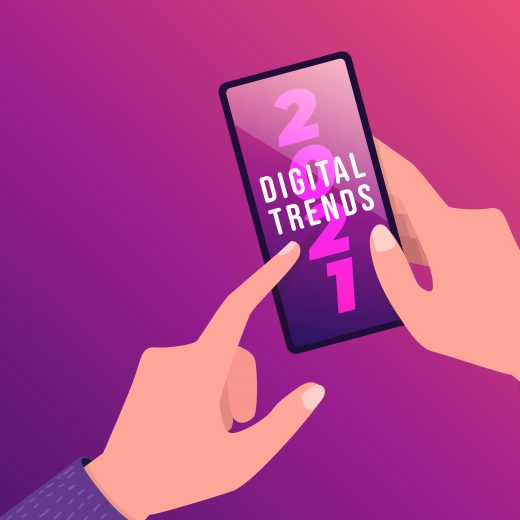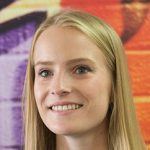 11th January 2021
The global pandemic has undeniably had a huge impact on the majority of businesses throughout 2020, whether for better or for worse, and it's showing no signs of slowing down just yet. So, how does that affect our digital marketing strategies in 2021? While we should always try and harness the latest marketing trends, the start of a new year is a fantastic opportunity to take your ideas to the next level.
Assess your online performance using historical data to determine areas of improvement. If you're spending money on something that isn't really leading to decent results, you will know to move that budget elsewhere. Consider how your Google and social media ads have been performing, as well as the website itself.
There are so many things to consider when auditing a website, so it may help you to prepare a checklist with the following items, to name but a few:
Consider whether the design of your website still aligns with your brand; is it time for a revamp?
Set up tracking tools to monitor things like your keyword rankings, your website traffic, entrance and exit pages, traffic sources etc.
Check your website speed to ensure it is loading as it should.
Ensure all of your website pages have a minimum of 300 words of relevant content.
Consider whether your website's menu is both user friendly and SEO friendly; does it easily take your visitors to the right places in order to encourage conversions? Your target keywords should also be prevalent in the navigation to improve your chances of ranking in Google.
Check that all pages have metatitles and descriptions and all images have ALT tags. This makes you more 'searchable' on the web.
Eliminate any broken links. There are tools that can help with this if your website is too big to check manually.
Asses your backlinks and remove or disavow any that could be considered 'toxic'.
If you're struggling, you can request a web audit from Innermedia and our expert staff will be more than happy to help.
Bear in Mind the Google Page Experience Update
The Page Experience Update is set to launch in May, which means that user experience will become a ranking factor, signified by a visual indicator in the search engine results page. All the more reason to audit your website! Are your pages mobile friendly? Do they run on HTTPs? How quickly does the page load? These are all things to consider when preparing your website for the update in May.
Concentrate on Customer Retention
Retaining existing clients/customers is cheaper than seeking out new ones, especially if those happy people spread the news about how great you are. Keep them informed of any changes to your organisation that might affect your relationship, engage with them on social media and encourage them to leave you honest feedback on Trustpilot and other review sites that will help you strengthen your brand.
Consider Virtual Experiences and Interactivity
It's important to note that, as consumers are spending less time out in the public and working from home is becoming increasingly more prevalent, the digital world is rife. It's crucial for businesses to find ways to cater to their customers and clients through virtual experiences, while also standing out from the crowd.
Lots of independent schools have found ways to take their tours and open events online; headteachers are delivering their welcome speeches through online videos and virtual tours allow prospective parents to look around your facilities during their free time, no matter the time of day or night. Interactive maps have also risen in popularity.
The same notion applies to business who provide things like yoga classes, consultations, or live music; it can all be done online with the right equipment and know-how. An estate agent, for example, may consider adding a mortgage calculator to their site. Not only does this improve the client's experience, it also provides the estate agent with additional information about their prospects. Another example is us, Innermedia, who have shared many online seminars with you for the past few months.
While these tools and virtual events may have started out of necessity, consumers have come to realise how convenient they are, and as such, they are here to stay. Video, in particular, is a great way to add a new dynamic to your website; our team can handle anything from cameras and lighting to editing and visual FX.
Set Up Automated Bidding in Google Ads
Automated bidding made its debut a few years ago, back in 2016, but it has improved significantly since then and is set to make a real break-through in 2021. Allowing Google to automate your bid in real-time allows you to focus on other areas of your PPC performance, ultimately leading to a better outcome at reduced costs.
Discover the Best Time to Post on Instagram
Determining the most appropriate times to post on Instagram is a great way to boost your engagement. Spreadsheets can help you keep track of your experiments, but you should also look at your Instagram Insights within the app. You will need to have set up an Instagram business profile in order to access this, but it's great because it will show you where the majority of your followers are located, their gender, age and the times they're usually active. A recent SEO update within Instagram has also helped in making the platform more search friendly.
The Instagram algorithm takes into consideration a post's engagement rate, how long people spend viewing a post and the time it is posted. With that said, knowing when to share your content is one of the best ways to ensure it is seen by more people.
While the above suggestions do not, by any stretch of the imagination, cover a complete list of digital marketing trends, they should certainly give you some food for thought when preparing your strategy for 2021. Please don't hesitate to contact us on 01707 875 721 should you require our support in increasing your online presence this year!