Archive
The benefits of Instagram's SEO Update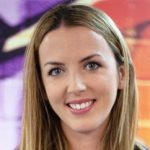 19th December 2020
Back in November Instagram announced that it would become more search-friendly and after their recent update you may have noticed a few of these changes.
Now, simply by searching a particular keyword in Instagram's search bar you will discover relevant profiles and posts without the need for hashtags.
This is huge for businesses and influencers, because it will give you a much bigger opportunity to increase your reach on posts. To take full advantage of this new visibility you will need to make sure that your captions include relevant keywords. This will help Instagram to detect what your posts are about.
This goes for your bio too. The name and username fields in your profile are what Instagram uses in searches. This means that in the name section of your bio, it is a good idea to include important keywords, along with your brand name, to help people discover your account – For example, our username is @innermediauk and in the name field we have included both: Innermedia & Digital Marketing. This will allow us to show up in search results for 'digital marketing'.
In order for Instagram to classify your industry or expertise correctly you will also need to consistently post relevant content with keyword friendly captions. Make your content as helpful as possible and remember to ask your followers to like, comment, save or share. This will help your content to perform better in Instagram's complex algorithm.
Alt Text is another useful SEO hack for Instagram.  Write customised alternative text on your photos and videos to increase reach. This feature was created to help visually impaired users have a better Instagram experience. Simply use the "Advanced Settings" tab at the bottom of the list of options when posting your image. Then select "Accessibility" and "Write Alt Text" where you can fill in the text box.
Finally don't forget to still use relevant hashtags, as these are still incredible important for discovery and reach. Add locations tags whenever possible and follow other similar accounts to help you show up in relevant searches.