Archive
What Do We Know About Threads?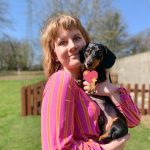 6th July 2023
In the wake of new social media platforms and controversial new approaches, Meta has formed a new way to communicate with followers.
Threads is a branch of Instagram, using the same data and information as you would expect to use within the picture-sharing app. Except the Threads branch is very similar to that of Twitter – being able to post short snippets on just about anything.
So what do we know about this platform that just launched on the 5th July? We take a look at what's both similar and distinct about this Twitter clone.
It is very similar to Twitter
There's no denying how it looks and feels – you can see where the same features have been implemented across the two platforms.
But this is a prime time for Meta to launch this app. Twitter has been experiencing a myriad of problems since Elon Musk's takeover which has caused many users to remove their accounts.
Data sharing is however a huge concern for many viewers, which is the glaring difference between the platforms at the moment.
Linked social accounts
Threads will work within Instagram, meaning you don't need to make a new account and cuts the time spent setting up a new profile. This means you can switch to Threads for when you want to read text thoughts, and switch back to Instagram for imagery.
Doing it like this takes a lot of pressure off a user having to set up a brand new account all over again, but it is retaining a lot of data it already has on you.
Using Instagram's already established platform, the multibillion corporation didn't have to do a lot of work in making Threads become effective. The growing popularity of the new platform emerged almost immediately thanks to how easy it was to set up.
What are the main features?
Threads allows you to type up to 500 characters, with Twitter having a 280 character limit.
Photos, links and videos of 5 minutes long can be added. Twitter currently doesn't allow this length of video to be uploaded just yet.
You can also be verified through Instagram, which is a similar set up to on Twitter. Currently you have to pay to be verified on both platforms.
Direct messaging, trending stories and hashtags are not on Threads just yet, but they could be key features that they add over time depending on the popularity of the platform.
Will it be more popular than Twitter?
It's very difficult to say right now.
According to reports, Mark Zuckerburg has already seen 10 million sign ups to Threads (as of 6th July 2023). Twitter could still be a very successful platform for years to come, but this could hamper the platform's growth.
One thing that is for certain is its instant growth is nothing to be snuffed at and could pose a potential risk for Musk's latest business opportunity.
It's definitely worth exploring to see where the platform goes to next. It's a brave new world for this Twitter-like that could be the downfall or the ultimate success for Meta.
One can only wait and see how successful it becomes.