Archive
Does SEO Really Work?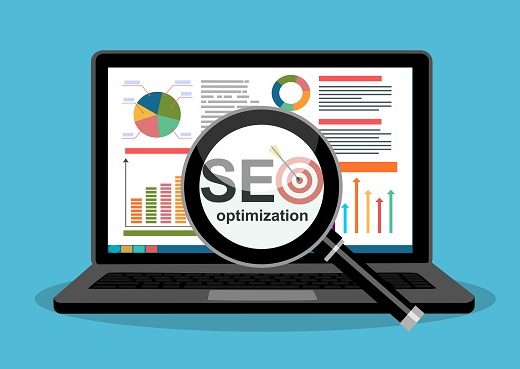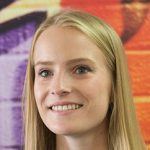 23rd January 2020
Search Engine Optimisation (SEO) is undoubtedly complex, so much so that many companies are unsure if it's worth the investment. What's more, it is often difficult for SEO agencies such as Innermedia to promise a set time frame for results to start showing, which can be frustrating for some clients. However, every client is completely different and the speed at which we can expect to see results depends on a variety of factors, from your budget to your level of competition.
Regardless, it is safe to say that if you own a website you should certainly put some time and effort into your SEO strategy, even if you do not have the budget to pay professionals to do it for you. If done correctly, you should start to see some positive results after four to six months. This will increase further as time goes by, unless you stop with your SEO efforts.
How Do You Measure SEO Success?
There are lots of ways to measure whether or not your SEO efforts are working, but as mentioned above, this will take a few months. Using one single metric to measure your success will not give you the full picture so it's worth looking at a few. Here are some of your options:
Keyword Rankings
One of the easiest ways to track whether or not your SEO efforts are working is to check your keyword rankings. In theory, after a few months of working on your SEO, you should start to see your keyword rankings climb. You should also start to rank for a greater number of keywords. If your site is nowhere to be found in the search results for your target keywords, you might need to change your strategy and focus on some less competitive words and phrases until you gain some momentum.
Organic Traffic
Everyone with a website should be monitoring their performance in Google Analytics. If your SEO tactics are successful, you should see an upward trend in organic traffic. If it is flat lining or decreasing, you may need to re-think your tactics, unless there is something obvious that could have caused it, such as seasonality. For instance, perhaps winter is a really quiet time for your industry so your organic traffic might drop and then grow again during summer.
Domain Authority
Domain authority (DA) was developed by Moz. It is essentially a score out of 100; the higher the score, the more likely you are to receive better quality traffic on your website. There are over 40 different elements that determine a DA, including the number of backlinks a website has, how old it is, how often it is shared on social media, and how user friendly it is. If your SEO methods are working well, you should see your domain authority increase over time.
Other success indicators could be time spent on site, click-through rate, bounce rate, and mobile traffic etc. You don't have to focus on every single metric if doing so feels a bit over the top, but these are some of the things you can look into if you're unsure as to whether your SEO is working.
What Are Keyword Rankings?
When we tell our clients how well their keyword rankings are doing, they often don't understand how great that is for the growth of their website. To many people, numbers are just numbers and often underwhelming. However, if your keyword rankings are improving, even by one or two positions each month, that means your investment in SEO is paying off.
A keyword is essentially a word or phrase that is typed into a search engine. This is commonly referred to as a "search query". The keywords you wish to target will depend on the type of business you are and the products or service that you offer. In other words, your aim is to rank in Google for search queries/keywords that are relevant to your company. If you don't rank for these keywords, people won't be able to find your website naturally on the search engine results page (SERP). For instance, if you own an online sports shop, you might want to rank for "football boots" or "golf clubs".
In order to rank well for a certain search query, you need to target this in a way that fulfils the need of the searcher. In other words, don't try to use fancy terminology across your site as a means to impress people, because then you won't rank for the keywords that your target audience are actually typing into the search engines. You need to understand and cater to the needs of the people you hope will visit your website.
How Are Keyword Rankings Determined?
Google crawls the Internet regularly to learn about each and every website. In doing so, Google will learn what your website is all about, how popular it is and what search queries you are relevant to. Due to the frequency of these crawls, your keyword rankings may fluctuate a little week by week and month by month.
All of the data collected by Google over the years is used to determine the most relevant results for a user's search query. Google is consistently looking for ways in which they can make the whole experience better for the user, so it's important for website owners to keep on top of any updates and changes that are occurring in the online world and how that might affect their keyword rankings and organic traffic.
Why Are Keyword Rankings so Important to My Business?
As your keyword rankings increase, so will your organic traffic. If you rank 1-10, you will feature on the first page of Google's search results, which is a brilliant achievement and great news for your website. So, while moving up from position 12 to position 10 might not feel like a huge leap, it's actually a fantastic result because it means that you are no longer on page 2. As most buying decisions start with an online search, all website owners should aim to improve their target keyword rankings, move to page 1 of the SERP and eventually be at position 1.
So, Is SEO Actually Worth It?
When done correctly, SEO is absolutely worth it. It will give you the chance to climb up Google's SERP and increase the amount of quality traffic that you're receiving on your website. At Innermedia, we carry out a variety of SEO techniques until we find something that suits your unique website. These techniques include copywriting, blogging and building quality backlinks, to name but a few. If you require our help, please don't hesitate to get in touch via our telephone number 01707 875 721 or email us on hello@innermedia.co.uk.