Archive
How do Videos Help Your Marketing Strategy?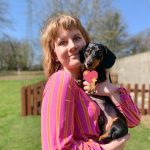 19th June 2023
Having a good understanding of videos and what they can be used for helps a business grow in many different ways. For social media purposes, to helping customers understand more of a business' aims, or to direct people to new features – whatever the reason for a video it can be incredibly useful.
While social media definitely caters to the video aspects of advertising, there are other reasons why you might consider using video. There are also generational reasons, as well as being a potentially accessible means to help different kinds of users.
From a marketing perspective it's very beneficial, too. Here are some of the reasons why you might consider videos in your next digital marketing plan.
Can help convey complicated topics
Something like insulation, or understanding a level of medical research, can feel very complicated to explain by just using words. A video can help break things down much easier, where a host is more likely to speak in terms that they understand. Analogies can be added, and subtitles (or a transcript) can be used so that anyone can tune in.
Customers are more likely to follow a topic if they can understand it on a basic level. Videos are much more likely to do this, where users can stop and absorb information.
Boosts your sales and competition
With videos being the better resource for businesses, you're allowing yourself to be more competitive. Conversions have dramatically increased when found to be using video, according too many studies conducted by Raindance.
Videos have been known to increase the time a user spent on a website, drawing people in to make a conversion – whatever that is for your business. Having more qualified leads means that you can tailor your marketing strategy even further, with more sales made overall.
Improves your SEO
SEO might not be the first thing on your mind when you think of videos, but it actually helps a considerable amount in an upcoming organic marketing campaign.
Google owns YouTube, the second biggest search engine in the world, so they are going to prioritise content from there as well. In many cases you will be able to add text to your description that can be pulled from Google's spiders crawling sites.
Not only does this improve your video's presence in a platform like YouTube, but it will also appear in the SERPs as well. Gaining the best of both worlds with only one description written alongside your video can give you a lot more benefits than you might think.
Video marketing is only growing, with such a huge demand growing on social media channels and our search results. Thankfully they can be used for so many purposes – from school tours, drone views, to instructional videos and more.
Why not consider a video in your next marketing strategy? We have our own in-house team that can help you get started.