Archive
Types of Links in SEO and Best Practices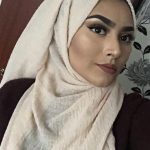 30th September 2022
You will have heard a lot about links in SEO (backlinks mostly). They can be followed by visitors and search engines when they crawl sites to understand them better. They help to connect the dots, telling bots what the relationship between each is and pass on "authority" or page value. Text that's hyperlinked, also known as anchor text, can feed information regarding what pages are about. There are many types of links. Internal links, backlinks, no-follow links, and do-follow links. This post highlights the difference between each and some of the best practices that you can follow.
Internal Links
As the name suggests, these are internal and can be directly controlled by you. They give an idea as to your site structure and share value to other pages on your site if they are do-follow.
Where this can go wrong is in excessive linking. It can confuse search engines as opposed to helping them which is why you should think carefully about your internal linking efforts. Keep your content clusters in mind and the navigation route that you want to lead your visitors down.
As you update and make changes to your site, these may break which isn't the end of the world but can affect your site health if there are too many. It's not the best for user experience as you're sending visitors away from your site and down dead ends. The same happens when search engine bots crawl your site, wasting your crawl budget (the page limit of what they can crawl).
Backlinks
These work as referrals from other sites and influence how search engines see you. Those that are credible possess a high domain authority which can be passed on to you, helping your content to also be deemed credible and rank higher in search results.
Do-Follow Links
These are links which allow the above to take place. They are links that share value and something that you should strive for when building your backlink profile.
No-Follow Links
These on the other hand prohibit search engines from passing value and can be done for a number of reasons. For example, if you were to link to a site that you're not familiar with, they can provide protection as outbound links can affect your rankings. Another reason is that you may want pages on your website to be excluded from the index and receive no value.
However, it's worth mentioning that having a number of these can give search engines a bad impression as you're essentially telling them that you don't trust the pages being linked to.
Some argue that link equity is passed on as some have seen both positive and negative effects. It's also the right way to buy links without incurring a penalty as they are not "votes".
We hope that this post was informative, and that you understand the differences between each. If you would like a site review or help with your linking efforts, feel free to get in touch!