Archive
Top 5 tips for successful online sales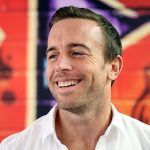 23rd December 2013
Well, it's one of the last shopping days before Xmas and I've just read that its going to be the busiest shopping day of the year. Being a typical male I'm just about to venture out with my 5 year old son to buy presents, why didn't I do it earlier or do it online?
Online sales are said to be up 20% on last year and with the economy slowly on the up it looks like its only going to get better, the great thing about about having an online shop is that you can compete with the big boys – if you're smart with your marketing.
Here's my top 5 tips for successful online sales
1. Know your market
Sounds obvious right? Wrong, do a Google search for your product and you may find the results are surprising, you want to advertise yourself as "high end" and find the competition are the low cost solution, there might be a need for "high end" but make sure you know people are searching for it before you invest time and money.
2. Have a unique selling point.
Whether its made in the UK, fast delivery, handmade, luxury, or cheap, find one and use it!
3. Use Google adwords
Having an effective PPC campaign can increase your traffic, grow your brand and most importantly make sales, yes the click through rates are less than the organic searches but you can target hundreds of niche keywords specific to your product and, if your account is set-up correctly, you can make sales straight away!
4. Know your ROI
Another no brainer right? You'd be surprised how many people are shocked when I show them how much their advertising will cost compared to their profit on their product, low cost products are notoriously difficult to get a return on but It can be done, make sure you get some expert advice from the offset.
5. Get Social
This is becoming a bit of a cliché now, but it works, there's no better way to grow your brand than talk about it, social media, blogs, email marketing, don't pick just one use them all, and keep using them, be interesting, be generous and be consistent!