Archive
QR Codes, What You Should Know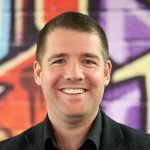 9th March 2012


QR codes are appearing everywhere, from cinema posters at bus stops to business cards and magazines. The printing industry has gone mad for Quick Response codes.
QR codes are like barcodes for mobile phones, and once a QR code is scanned it will direct the user to the target website or page.
Why has everyone got one?
Many businesses are using QR codes so that they can easily direct potential customers to websites or Facebook pages that will give the customer more information on a product or service that could convert to a sale.
For anyone who is on the move and wants to know more about something they've seen on print, all they need to do is scan the QR code and this will provide them with the perfect shortcut to relevant information.
What's next for QR codes?
In the next few months we can expect to see QR codes pop up everywhere. There has even been some talk that athletes competing in the Olympics in London could be wearing sportswear with QR codes printed on as part a new QR code sponsorship opportunity.
Are you interested in using QR codes for your business as part of a social media campaign? Talk to the online advertising experts at Innermeia.