Archive
Pope Tweets For First Time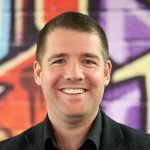 13th December 2012
Pope Benedict XVI tweeted for the first time yesterday, Wednesday 12th of December to over 1 million followers on the 140 characters or less social networking site. The tweet can be read below and as of this morning has already been retweeted over 56,000 times and a video of the Pope sending the first tweet can be viewed on YouTube here.

How active the Vatican intends the profile to be will have to be seen, and how receptive followers will be to an account in the name of Pope Benedict XVI being handled by the those around him we will also find out. It is of course not the first time an account like this will be handled by others, with Barack Obama's twitter account openly admitting tweets are more often than not written by Obama's campaign team yet the account is fifth most followed on Twitter.
From within the marketing industry many may feel the account is surely missing the point of social media, with social media marketing centered on engaging with your audience, but will followers really want to engage with an account more often than not used by those close to the Pope or even an external agency. When used properly social media is about engagement not a channel for snippet press releases and how the Pope Benedict XVI account finds this balance will be interesting to see.
A way in which the account intends to engage its followers is by seeking participation through open ended tweets that will allow followers to share their own faith as seen below.

What is for the sure is that the account will have no worries raising awareness as others may and shows the possibilities that social media sites have for anyone thinking of using them.