Archive
No, Ello Isn't a Facebook Killer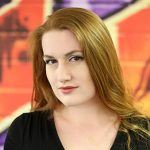 17th October 2014
Every year or so, a new social network gets enough coverage for journalists to wonder if it's the new facebook killer. After a decade privacy invasions, interface changes, and general controversy a lot of people claim that they're ready to jump ship, but it never actually happens.
The truth is that we're heavily invested in facebook; if you're an active user and joined when it was first available to the public you have 8 years' worth of photographs, friends, and special events on the network. And every time a new facebook killer is discovered, we vastly underestimate how much that means to us. But that's not the only reason why Ello has already failed.
Novelty Wears Off
Like anything new, Ello was exciting. We loved the simple interface. We enjoyed the idea of leaving facebook, with its auto-playing ads and constant privacy changes. And we definitely liked the idea that Ello isn't in it for the money (so we'll never have our private information sold). The mission statement alone was enough to pique our interest, but searches for the network collapsed at the end of September.
What Do We Do With It?
Every social network needs a USP and unfortunately 'not being facebook' isn't enough. I joined Ello in the early days, and the process was much the same as G+:
Get invitation
Set up profile
Browse the site
Realise that nobody I know is there/I can't find anybody I know
Go to facebook to ask who is on the new network
Stay on facebook because everybody is already there
Additional functionality and greater utility are the only ways to make a social network actually work. Ello is essentially a more pared-down version of twitter, with worse usability. Pinterest is probably the best example of a recent social network that is still thriving, and that's because it didn't try to compete with facebook – online Pinboards are extremely useful and fill a need that facebook doesn't.
Where Does Ello Fail?
After the initial excitement, Ello doesn't really offer anything that other social networks don't. Personally, my favourite networks are Pinterest, facebook, and Twitter… with occasional visits to Tumblr and Reddit.
Ello doesn't have the same profile information or networks as facebook. It isn't a newsfeed like Twitter, and doesn't have enough people on it to make it worth visiting separately. You can't reblog like you do on Tumblr and it lacks the community.
If you can't talk to your friends, maybe you want to talk to strangers? But there's no real way to sort by subject or find things that you find interesting like you might on Reddit. Browsing profiles only shows you a profile picture and a sentence – much like Twitter – but there's no real reason to engage with the strangers on there.
If you have an ad blocker on your computer, there really isn't an additional benefit.
What about Business?
There are a few social networks that are extremely useful for businesses even if they're not particularly popular with consumers. Google Plus is a key example – every single business should have a profile, even if most people either don't have one or completely forgot about it.
Google Plus' advantage is that it's owned by Google – they can make the rules. Ello has no real affiliations and doesn't have enough traffic to justify businesses spending time and money on the network.
Ultimately, Ello doesn't affect business social networking or advertising either. Maybe in 6 months we can see whether it appeals to a particular demographic and is still active. Until then, businesses should just wait and see.
The Biggest Question
What did you do when you opened an Ello profile? It's the biggest question for any social network that wants to take over from facebook. If the answer is 'I posted about it on facebook', you know which network still reigns.
I have no doubt that a network will come and take over from facebook at some point, especially for younger demographics who are already moving away from it. But I don't think it's Ello. And I don't think it'll happen very soon.