Archive
How to Stop Facebook Videos from Autoplaying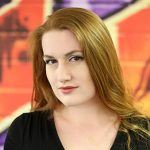 31st March 2014
If you're tired of Facebook videos playing automatically on your facebook feed, there are some easy ways to stop it using the settings on your phone or your browser. Unfortunately, there's currently nothing in the Facebook settings to manage the account independently
On your iPhone
Autoplaying videos can eat up your data allowance if you're on 3G/4G and really slow down your loading time. If you want to stop videos from autoplaying, you can't stop them in every instance but you can make sure that you safeguard your data usage. Just go into Settings on your phone, and go to Facebook. Go to Settings within that section and select Auto-play on WiFi only.
Settings > Facebook > Settings > Auto-play on WiFi only
In Chrome
If you're using Chrome for your online browsing, go to Settings, and then Advanced Settings. Click on Content Settings and scroll down to Plugins. Then select Click to Play.
Settings > Advanced Settings > Content Settings > Plugins > Click to Play
This change will affect all of your browsing, not just Facebook.
In Firefox, Internet Explorer, Safari, and Other Browsers
Unfortunately, other browsers don't currently have the option to personalise how you view flash or videos. You can get plugins and add ons that claim to solve the problem, but you should always check that they're from a reputable source before installing on your computer.
As with most interface changes, videos have drawn a lot of criticism from users. However, the A/B testing carried out by Facebook shows that people's actual preferences don't always match up with what they say they want. Most Facebook changes are accepted after the initial shock wears off, and it's likely that this change was implemented because users do actually stop to watch the content (which means more revenue from advertisers). However, as autoplaying videos generally go hand in hand with poor user experience, this may be one of the first changes to buck that trend.