Archive
How to Start Social Media Marketing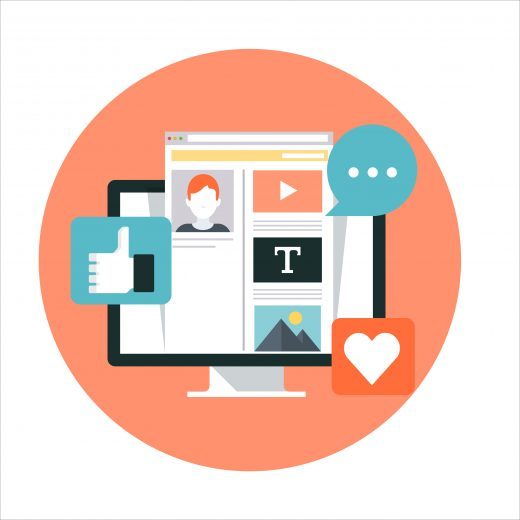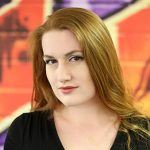 5th July 2016
Businesses can't ignore social media – the vast majority of consumers check out companies on social networking sites before buying, and a huge 93% of consumers want companies to have a social media presence. That's probably why we have so many businesses, large and small, coming to us asking how to get started. It can be daunting, with so many possibilities on offer, but like anything else it just takes some practice and exposure to feel more comfortable.
Choose the Right Social Channel
There are a huge number of popular social platforms, filling niches when it comes to demographics and content types. The top 8 are:
Facebook: 1,100,000,000 estimated unique monthly visitors. Practically everybody has a profile, but the biggest growing demographic is 50+, while younger demographics are leaving or not setting up profiles at all to avoid parental oversight. 16-24 year olds typically prefer Instagram and Snapchat.
Youtube: 1,000,000,000 estimated unique monthly visitors. This is only an option if you will consistently make video content.
Twitter: 310,000,000 estimated monthly visitors. This platform allows you to communicate without an algorithm getting in the way – all Tweets are shown in real time and are limited to 140 characters.
LinkedIn: 255,000,000 estimated monthly visitors. This is essentially Facebook for professionals.
Pinterest: 250,000,000 estimated monthly visitors. This is an online pinboard, so you need very good imagery to get engagement on this platform.
Google Plus: 120,000,000 estimated monthly visitors, but the main draw is the SEO and PPC benefits you get from +1s and shares.
Instagram: 100,000,000 estimated monthly users. This is another primarily visual platform, so you need fantastic pictures to get any interest here. It is now owned by Facebook and is using similar algorithms, rather than just showing images in real time like it did and Twitter still does.
Snapchat: 16,500,000 estimated monthly visitors. This platform allows you to share time-sensitive, visual content. It's primarily used by younger (16-24) demographics and is very new compared to the other major platforms.
One of the worst things a company can do is set up a profile on every single platform and leave it dormant because they just don't have the resources to keep it updated. Start small and slow – remember that these platforms need to be updated on a regular basis for years to come. Once social platforms start driving traffic and conversions, it's easier to justify dedicating more time and effort to them but you get out what you put in, so rather than putting in little and getting small returns, try to start off with a lot of content, frequent updates, and the resources to keep that going.
Some platforms need to be updated more than others – Twitter, for example, should be updated 2-10 times per day, but on Facebook that volume could be annoying for your followers. Again this should be a consideration when choosing your platform.
Take a look at your key demographics, your product, and the platforms available. For example, if you sell teen clothing, Instagram and Snapchat would be an obvious choice. If you sell auditing services, you'd probably want to use Twitter and LinkedIn.
Provide Useful Content – You'll Need Your Blog for This
Once you've set up your profile, added attractive pictures, used your logo as the profile pic, and filled out the bio etc. you need to start posting content. This can be a mixture of other people's content (ie. news that relates to your industry/product, reviews on other sites) and your own.
The best way to get referred traffic from your social media channels is to consistently build links to quality content via your status updates. This means that you'll need to frequently update your blog with quality information that reflects what your followers are looking for.
The great thing is that this can even help with your SEO – Twitter now works with Google to help boost your rankings, so if you get retweets and a lot of engagement on a particular status, it'll help the page that's been linked to.
Remember that your updates need to be useful or entertaining – an endless stream of pure sales is not interesting to your followers. Make sure that your feed is relevant to your product/industry, but isn't just a list of your products or services. Let them know the benefits, show them what you can help them achieve, share something funny, or just inspire them.
Have a Plan
A lot of businesses go onto social platforms to 'try them out' without a set plan or KPIs to work towards. Putting together a content schedule, plans for how often you will update, and the type of content you will share will vastly improve your chances of success. It also reduces the amount of time you need to spend working on your social platforms since you already know exactly what you're meant to be writing and sharing.
Don't Be Afraid of Advertising
Starting out can be difficult, especially when you have 8 followers and it feels like you're just sending all of your hard work out into the abyss. Advertising is an excellent way to pick up engagement and let people know you're there. Adding your social buttons to your website and email signatures will push people towards your profiles when they're already customers, but advertising can help people discover you for the first time.
Advertising on Twitter and Facebook is extremely cheap – it's best when you have a special offer or interesting piece of content to share, but it's an excellent way to improve your social conversions and traffic, as well as building more followers. LinkedIn's pricing is more akin to Google Adwords, but if you have a professional audience it's still a valuable investment if you'd like to get in front of decision makers.
Don't Give Up
Building a quality, engaged audience takes time and perseverance. Don't give up on your quality content and regular updates, and don't forget to give it all a little push with some advertising if necessary. Social media can yield excellent results in improving customer retention, increasing existing customer spend, and reaching new audiences. If you need help, get in touch and find out how we can help.