Archive
Google Help Outs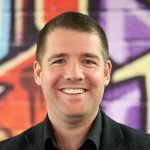 19th November 2013
At the start of this month Google announced Helpouts a new service that connects users to a live expert via video chat to help answer their questions. The search engine giant has been providing answering itself for years and now hopes selected experts can do the same.
http://youtu.be/K-VFC9AQM1k
The service will be run as a 'vetted marketplace' where only approved companies can offer their services to interested parties via real time live video.  Google has invited 1,000 companies to take part in the test run which is currently only invitation only.
The selected companies can choose their own payment terms from FREE, per minute of per session. Google of course takes 20% of any fee charged. Users select the service, agree the price and if someone is available speak instantly via live real time video.
Udi Mander, Google's vice-president of engineering said…."With [Google Helpouts], we can open the whole world to everybody. Most of the world's most useful information still resides in people's heads."