Archive
Does Social Media Help with SEO?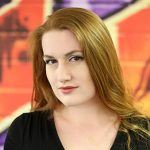 24th April 2015
This is a question clients ask us all the time; will the resources used to maintain their social presence provide results in SEO too? The short answer is 'it depends' – it depends on the platform, how you use it, and what Google is going to do in the next few months.
The Simplest Way Social Helps SEO
Having and maintaining social media profiles can help you dominate search results for your brand name. If you only have a website, only your website will appear when people search for your brand name. If you use other digital assets to help with your marketing – such as review sites, social media sites, and blogs (for example) – these will also appear when you google your brand name. It reinforces the idea that you're an established company and reassures searchers.
That said, if you choose to have a social presence you need to maintain it because having an abandoned profile/page is far worse than not having one at all.
Twitter and Google Work Together
Twitter is an interesting subject at the moment. Twitter used to offer tweets for Google to crawl but cut off the agreement in 2011, but the project should be reinstated in the first half of this year. The relationship soured after Google stopped Real Time Search, but the move is in Twitter's best interests since they're trying to make the most of their logged off users, and these search results increase logged out traffic tenfold.
As part of the new agreement, Twitter will send Google signals about trends, tweet engagement, individual user influence, and link/page strength. That means your success on Twitter will be reflected in Google's search results.
Facebook… Not So Much
Facebook doesn't have this sort of relationship with Google, and there is no indication that it's likely to happen in the future. That said, your Facebook page will still show up under your brand name. It's important to fill out your page in full, offering all of the information you can while adding in location data and claiming your vanity URL, but your individual facebook posts are not going to provide any meaningful boost to your SEO and Google does not use Facebook signals to decide rankings.
To make sure that you're making the most of your Facebook page when it comes to search results:
Choose the right name for your page (ie. your brand name)
Claim your custom URL
Put your keywords in the page name and the about section to influence the meta title and description
Include your phone number and address – this can work as a citation and improve your page itself and your local rankings (when used in tandem with other citations)
Link to your page from your site and other assets
But remember that Google does not use data about likes and doesn't index everything that you share.
Google Plus is Your Best Bet
Google Plus has the best chance of helping you with SEO at all, because of course it's owned by Google. Every single post ranks as an individual page so you gain more potential pages in the search results while factors such as +1s have been shown to correlate with good search results.
This platform also offers the opportunity to boost your search results and reputation through good reviews, business location information, and formatting.
To make the most of your G+ page:
#hashtag
Format your posts properly – Google lets you use numbered lists, bullet points, italics, bold and strikethrough, so make the most of it
Think about how your post will look in the search results – they act like mini blogs, with the meta title and description forming parts of the search results
Share to circles or individuals to get more engagement
Instagram Has No Content to Rank
As useful as Instagram is, it simply doesn't have any real crawlable content to help your SEO. Running a few quick test shows that even if you Google 'username Instagram', Twitter profiles will appear before Instagram profiles so it's really not a strong contender when it comes to bolstering your branded search results. You can grow your following with Instagram, gain traffic, and even gain conversions, but it's not as simple as posting an image and seeing it on Google's search results.
It's also worth remembering that if you do get traffic from your Instagram account, it won't be properly attributed in Analytics. Clicking on a link in Instagram opens it up in Safari, so it will show up as direct traffic.
Pinterest is… Interesting
Every single pin is a link to a particular web page, but all Pinterest links are nofollow. There's some controversy on whether or not nofollow links still improve your rankings, but to steer away from that it's safe to say that they're certainly less powerful in SEO terms than follow links.
Pinterest boards themselves also rank very well (Whole Food's Pinterest account is in 5th place when you Google Whole Foods), so a well maintained and optimised Pinterest account can help you rank for various key terms as well as claiming more search real estate for your own brand name. Shared/repinned content is counted as fresh, so a good image will keep working for you long after you've added it.
But don't forget that Pinterest itself is a search engine.
LinkedIn Has Hidden Perks
Originally set up as a professional social network, LinkedIn has developed into a content publishing platform after the acquisition of SlideShare in 2012 and the introduction of long-form publishing.
The long form posts are fully indexed by Google, you can build additional links back to your site as well as creating more branded content. As expected, LinkedIn profiles and pages also appear in their own search results, so it's important to optimise pages as much as possible by including keywords, taking advantage of 'specialities', and including keywords in your updates.
When you're using LinkedIn, remember to:
Use links, because Google does pass link value through them
Choose post titles and keywords carefully – they're included in the title tag and URL structure
Use natural language and keywords in the first paragraph of your post – that becomes the meta description
If you're writing a long-form post, don't just duplicate content from your blog
You Can Tell Google About Your Social Profiles
SERPs aren't as simple as just the 10 usual rankings any more – we have the knowledge graph, carousel, and other enhanced listings to think about. If you provide the information in the right format, you can show all of your social profiles in the knowledge graph like this:
All you need to do is use the right markup language to let Google know which social profiles are yours.