Archive
Do I need to pay for Google Maps? Google Maps Platform Pricing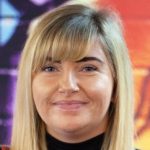 30th October 2018
A lot of us received an email from Google yesterday about the 'upcoming changes to your Google Maps Platform account'. This relates to the changes that Google announced in 2016.
From 29th November 2018 Google will begin to bill all usage for Elevation, Directions, Distance Matrix, Geocoding and Places according to the new pricing plan that they have introduced. You can see it here.
What does this mean for me?
Google should have emailed you with your current usage details and whether you will need to pay for the platform going forward. You can also see your current usage in the Google Cloud Platform console here.
But in a nutshell if your website embeds a simple dynamic map with your office location and directions to you, it will remain free. You do not need to worry about any charges suddenly being applied or your map being removed. Google mobile native static maps and mobile native dynamic maps will continue to be free for unlimited page loads.
So who will need to pay for Google Maps Platform going forward?
It all depends on what types of maps you use and how much you use them. The good news is that Google is providing businesses with a recurring $200 credit on their accounts to cover usage costs. Google estimates that 98% of businesses will be covered by the free usage limits. The following types of maps will also remain free up to a certain amount of map loads or panoramas: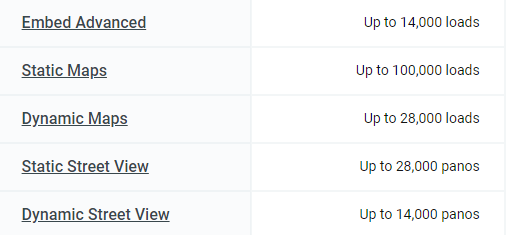 Do I need to add my payment details to Google?
Google are urging all businesses to add their payment details to the platform to avoid service interruption in case usage does increase however you can set up limits to avoid any unexpected costs.