Archive
Digital Marketing For Schools: Tips for Success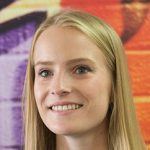 14th December 2020
Independent schools are businesses and attracting admissions is as important as an electrician finding clients or a clothes store drawing in customers. Fortunately, there are lots of online marketing methods you can adopt to help you target a specific audience in a measurable way, without relying on traditional strategies like newspaper coverage and direct mail. The bonus is that these online techniques tend to be more affordable and sustainable.
Consider SEO and Website Usability
One great way to entice prospective parents is to improve your website experience, from both a user perspective, as well as an SEO perspective. Consider whether or not your current website is user friendly and takes them on the right path to your enquiry or admissions forms. Target keywords (e.g., Pre-Prep and Prep or Junior and Senior) should be prevalent in the navigation. This will help improve rankings in the Search Engine Results Pages. The navigation should also be straightforward so that users don't have to spend extended amounts of time looking for certain information. In other words, don't use obscure terminology within your site's menu.
The website should be responsive so that users on their mobile device or tablet are able to browse just as easily as if they are using a desktop. What's more, the web pages should load quickly so that users don't leave the site in frustration. You'll also want to incorporate stunning imagery as a way to showcase the school's facilities and ensure the website is attractive.
Other important SEO tactics that you should consider are things like metadata, on-page content and linkbuilding.
Invest in Paid Ads
Paid Ads are another fantastic option when it comes to your online presence, especially if you're hoping for faster results. This could be Google Ads or even Facebook, if appropriate. The ad copy should contain relevant keywords and be compelling enough to encourage clicks. It's good to send users who have clicked on the ad to a specific landing page that speaks to the target audience you have identified for the campaign. For instance, if you are hoping to attract parents to an upcoming Open Evening at your school, make sure you having a landing page containing appropriate information about the event, as opposed to sending them to your website home page.
Be sure to monitor the performance of your ads so that you understand the ROI for each. This will allow you to determine which are successful and which could use some improvement. Understanding the results of your ads might even encourage you to pause some and invest further money in the ones that are performing well.
Consider Virtual Experiences
The global pandemic has caused a problem for schools who usually offer Open Days/Evenings, as prospective parents have not been able to attend. Virtual experiences are a brilliant solution because it allows you to recrate your Open Events online. Headteachers can be filmed delivering their Welcome Speeches, to be shared online and virtual tours allow prospective parents to browse your facilities at their own leisure, 24 hours a day. Interactive maps are also a popular option.
At Innermedia, we offer regular free webinars that allow independent schools to develop their understanding of some of the topics mentioned above.  You can sign up to our upcoming webinars here or contact us on 01707 875 721 to talk about your requirements.