Archive
Win Free Hosting For Your Website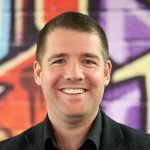 20th July 2012
As the gloomy weather continues and the summer looks less likely to appear, the Innermedia team are keen to cheer you up.
How are we doing that?
We are offering the chance to win FREE hosting for the next 6 months, taking you well into the New Year with a smile on your face.
To be in with a chance of winning, all you have
to do is join us over on Facebook and Like our
Innermedia page.
One months hosting starts at £17.50
so as a minimum you can expect to save over £100!!
with this free six months hosting giveaway.
Our hosting packages also entitles you to web and email support from our dedicated support team, this means that you can run your business while we do all the technical stuff.