Archive
Why Your Business Needs a Tone of Voice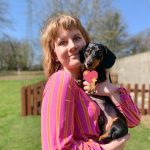 13th September 2021
Building brand recognition and something that is unique to your business and its overall aims gives you a lot more control in terms of success and how customers perceive you. It's an integral part of presenting how your business will be presented across social media, its website and the content it produces, too. 
A lot of reasons why a customer interacts with you is down to how your ads are displayed, how you approach customers and even how you handle clients in real life situations, so tone of voice is more important than we might think.
What does tone of voice mean?
Your business' tone of voice is how a person feels about your company after reading some of your copy, watching a video you've made, or interacting with an ad. Any person tends to imagine what your business sounds like – does it sound hostile? Do they feel warm and happy after reading something you've posted online? Or is it just a neutral response? 
Communicating in person is great, as you're seeing a person's real time reactions and you can respond accordingly, but over the internet with a barrier between you and the customer it can be a lot harder to think about. This is why it's really important to nail how your business presents itself and stick to it.
Why should I build a tone of voice for my business?
Customers are much more likely to engage with your business if they find a person behind the brand. You're effectively building a relationship with your customers – you've shown that you've done the homework and want to know who is buying your products or using your services. 
It builds trust in your audience. You'll often find that social media accounts of big brands are run by a small team that you get to know as a small part of that brand. They're also going to be key in building trust and gaining insight from real customers that they handle on a regular basis.
In turn, customers are much more likely to buy from you. If they see you as friendly and welcoming then they're more likely to return and use your products again and again. This of course boosts profits and brings you a great return on investment.
How can I define my brand's tone of voice?
Researching your audience and understanding your competition are two of the key ways to build your own tone of voice that sells. If you know how your customers think and approach you, depending on the services/products you sell, then you'll know how to help them best. 
Companies like LUSH do this well by interacting with customers one-on-one in store. When buying products online a lot of areas are categorised by the condition you're looking for help with – such as dry hair or oily skin products.
Read what your customer reads. When building customer personas we should look at what exactly our customers do, including what other brands they interact with and how they use other brands. Learn how your customers react to other brands, and follow social trends often. For a younger generation of customers, you may have to dabble in the worlds of TikTok and Instagram to get your answers, but for a cement mixing company you may be more reliant on print advertising.
All of these elements can build your own tone of voice that works for your business and brings in new customers, boosts your revenue and retains clients. Good for them, good for your company's growth.