Archive
Wearable Technology Trends: Personalised Marketing With Promise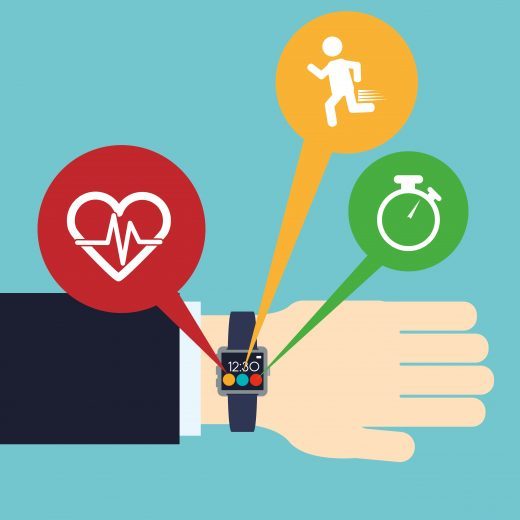 31st March 2015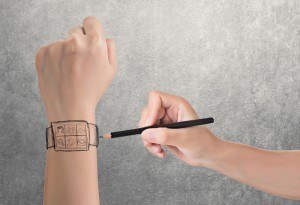 Personalisation marketing customises products, services and communications for potential consumers.  This is done in a variety of intelligent ways from measuring need to fulfilling it via advertising, friendliness and the latest technology.
Personalisation has always helped to fuel sales.  Successful shopkeepers know to remember their customers' names, welcome them back and steer them in the direction of products that are most likely to interest them.  This has been replicated in a variety of computer applications from websites that greet you by name to Facebook advertisements that target customers based on previous purchases.
With the increase in data and mobile technology, marketing is more personal than ever. This is especially true of wearable digital devices.
Disney's MagicBand
Since 2014, Disney has been leveraging personalisation marketing through the use of their MagicBand. Disney introduced the newest version in December 2014, which gathers and utilises information about each guest gained from kiosks, long range readers, and point of sale purchases.  This enables Disney to create strategic experiences based on customer preference.  A child's favourite Disney character may approach a child, for example, and greet her by name.
The MagicBand also tracks the entire user journey from park entrance to exit. Disney then analyses the data and determines how to keep guests at the park longer, how to encourage spending, and how to increase the likelihood and frequency of return.
The MagicBand measures products, rides, retail, advert engagement, services and products via touchpoints throughout the park.  This data drives both marketing and hiring practices.  For example, ride data will let Disney know how to accommodate hiring patterns by predicting actual usage.
The incentive for users is that parents don't need to carry and count out tickets, can reserve rides, access ride photos, and request customer service via the device.  The MagicBand transforms data into a code that is encrypted and stored in a data warehouse for further analysis.  It continues to grow in sophistication since its introduction in 1999.
Apple's Watch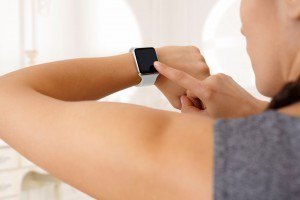 The Apple Watch is another example of wearable technology that will maximise  personalised marketing. It measures heart rate, caloric intake and body state, while encouraging customers to input data periodically throughout the day.
When you meet your calorie goals, you are prompted to utilise the touch display.  When you've walked the globally recognised distance for health and wellness, another touch display interaction is requested.
GPS technology combined with the right data will enable the future of mobile advertising.  For example, upon completion of goals a text message will offer a discount on a favourite brand that's available nearby.  Thus, it reinforces a connection with the user by sending reminders that are personal, realistic, and helpful.
Apple says in their video advertisement,"Over time, Apple watch actually gets to know you the way a good personal trainer would."
The watch stores all data for you to look at later and to connect with third party health-related apps.  Apple is already partnering with health insurance companies such as United Healthcare, which will offer discounts to its members, track their activity and attempt to keep them fit with real-time rewards.
The Apple Watch also tracks preferences and physical journeys.  This includes where you shop, when you shop and at what points in time you are you most likely to buy.
Apple didn't pioneer the concept of a mobile monitoring fitness device.  But its level of sophistication, design and forward thing is helping to take the lead in personalisation wearable marketing while creating an opportunity for businesses everywhere to create likeminded, individualized campaigns.
Google's Cancer Detecting Wearable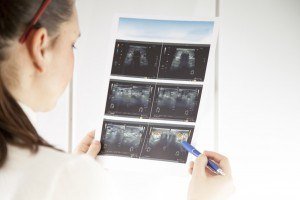 Google's Life Sciences team is designing a wristband that aims to detect and quantify cancer cells in the human body, when taken with a pill that releases magnetic particles.  The goal is for these particles to search for cancer cells within a magnetic field that is created by the wristband.
This device was patented under the term 'nanoparticle phoresis'.  The magnetic wristband and pill are still under testing and refinement, and the estimated date of release is at least five years away.
Eventual goals include destroying the cancer cells that exist and additional detection for other diseases such as Parkinson's Disease, Sickle Cell Anemia and HIV.
Trust is Personal
With so much access to personal data, consumers will need reassurance in order to purchase these devices and to download and maintain relevant apps.
The approach to marketing necessitates digital technology that is professional, user-friendly and intelligently designed.  It also needs to be sensitive- the more consumers feel infringed upon, the less likely they are to grant access to their personal data.
Intelligent marketing trends achieve a balance of friendly and helpful, yet respectful and trustworthy.  The need for consumers to feel secure is more relevant than ever.  Those that succeed will maintain a competitive advantage.