Archive
Top Tips for Improving Your Competitor Analysis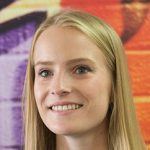 15th November 2021
Any business owner or marketeer knows that competitor research is an important element of your planning because it allows you to learn what is or isn't working in the industry. However, sometimes when analysing our competitors, we don't always know what we're looking for, meaning we're not making particularly great use of our time. Read on for some top tips on how to improve your competitor research…
Establish Your Competitors
It's important to know who your competitors actually are so that you can compare them and gain a broader insight. Don't just stick to one competitor, as this will give you a very limited understanding of what's going on in the market. Instead, put together a list of several competitors that you can monitor on a regular basis. Understand what products/services they're offering and what they're doing differently. Are they cheaper or more expensive? What are their shipping costs? Do they have a blog? What other marketing methods are they implementing? Make sure you have a thorough understand of your competitors.
Consider Your Goals
Before you begin your competitor analysis, make sure you have a list of goals in mind. What do you want to find out by assessing competitor activity and what do you plan to do with that information afterwards? For instance, do you want to improve your USPs? Do you want to generate more traffic to your website? Would you like to improve engagement on your social media platforms? Are you hoping to increase your keyword rankings? Understanding your goals will help you tailor your competitor analysis so that you're looking at the right information and not wasting your time, allowing you to establish some KPIs.
Gather Your Data
Once you've established your list of competitors, the goals you have in mind and the KPIs, you will be in a better position to start gathering data. There are lots of tools available that can help you automate this process, including things like SEMrush, Google Analytics, and Facebook Insights.
Examine the Data
If you have followed the previous tips, you will already have some KPIs in mind that relate to your competitor analysis goals. For instance, if you are hoping to generate more organic traffic to your website, you can look at your competitors' performance indicators, such as traffic volume, keyword rankings, number of backlinks and overall domain authority. Usually, these metrics will go hand in hand, so you'll know that if your competitor is receiving a higher volume of traffic than you and they have a higher number of backlinks, this can be something you work on in the future. If your competitors have a greater number of Instagram followers and higher engagement, you can learn from the type of content they are producing and perhaps alter your own.
If you're struggling with any element of your digital marketing strategy, including competitor analysis, don't hesitate to contact Innermedia at your earliest convenience for some additional guidance.