Archive
The World Cup will generate about 4.3 exabytes of data traffic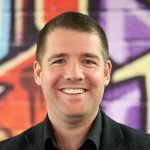 12th June 2014
In  a new report Cisco estimates a million minutes of video will cross the net every second in 2018 totaling 131 exabytes per month. The annual report stated that more people will watch higher quality video driving the huge increase. They also estimated that around 79% of all date in 2018 would be generated by video compared to 66% at the end of 2013.
This World Cup will generate about 4.3 exabytes of data traffic!
In context this would take a human around 5 million years to watch all the video, film and documentaries that cross the global networks in a single month in 2018. One exabyte of data is equal to one billion gigabytes which is a huge amount of information. A study by the University of California, Berkeley calculated that all the words that humans have ever spoken would roughly amount to five exabytes of data.
Here is a breakdown of the data volumes
1,000 gigabytes = 1 terabyte
1,000 terabytes = 1 petabyte
1,000 petabytes = 1 exabyte
1,000 exabytes = 1 zettabyte
Doug Webster, spokesman for Cisco stated, "Today, we are firmly in the zettabyte era and witnessing incredible innovations and shifts in the industry."
During 2018 over half the data would be received via mobile devices through wireless networks. Towards the end of 2013 56% of data was channeled through fixed connections but 2018 would see a drop to 39% with the rest going to smartphones, tablets and mobile gadgets.
We are already seeing mobile traffic to our clients websites breaking the 50% of all visits barrier and expect to see this increase as fixed connection use is on the decline and mobile sales boom. This is why you must have a responsive website – if not you are putting huge barriers in between you and your customers. If your current website is not responsive please let our team know and can help your business provide the right content through mobile devices to your customers.