Archive
Is Social Media Right For Your Business?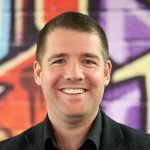 8th March 2012
Social media can be a great marketing tool for many businesses as part of an overall marketing strategy, but this doesn't necessarily mean that you will get direct searches or business through it.
Social Media is all about being social and communicating, which is great for brands that are seen as "cool" like Coca Cola, Starbucks Coffee, iTunes, Nike and BMW.
The brands that benefit from Facebook the most are the ones that are in social industries such as food/drinks, fashion, health, lifestyle and nightlife. These companies can use social media to gain direct traffic and business.
But for trade and other industries that people need but wouldn't necessarily "like" social media has a completely different use. For trade and service based industries, social media is used as part of search engine optimisation.
How does that work?
Google and other search engines work by "crawling" you website. The more relevant your website is to a keyword, the higher the chance you will appear for it. But search engines don't just look at your website to determine relevance; they also look through the entire web to see if your website is mentioned elsewhere, which is why all businesses need to be visible on Facebook, Twitter and any other social networking sites.
To rank well for keywords you need to:
– Have a well built website, that is keyword relevant.
– Be visible across the web, through inbound links and social media.
– Have fresh content via a blog or news feed that can be posted to social media accounts with a link back to the content on your site.
Top Overall Brands on Facebook
| | | |
| --- | --- | --- |
| Brand | # of Fans | How many people are talking about this |
| Facebook | 63,470,598 | 703,556 |
| YouTube | 54,805,461 | 1,127,594 |
| Coca Cola | 40,325,907 | 517,075 |
| Disney | 34,092,256 | 989,963 |
| MTV | 32,548,307 | 339,692 |
Are you considering social media for your business?  Talk to the team at Innermedia about the best ways to market your business online.
Remember to join us at facebook.com/innermedia