Archive
How to Run Paid Advertising through Your Google My Business Profile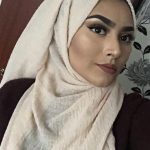 23rd February 2023
PPC is a great way to bring in high-quality leads, gain exposure, and most importantly – maximise your sales. The nature of search and the data Google collects allows you to be specific with your targeting so you're not just blowing your budget on any old clicks. If you're not familiar with paid ads,  your campaigns allow you to control where you appear in search results (this is usually at the top, above organically earned rankings) and the search queries that you appear for. Whether you're a private school, a small business owner or have a physical storefront that you would like to promote, you'd be happy to learn that you can now advertise through your GMB (Google My Business) profile, as well as through traditional Google Ads.
What is GMB?
GMB is short for Google My Business; it's a dashboard/profile where all key information regarding your product offering, opening hours, address, phone number (and promotions if you choose) are displayed. They are completely free to set up and help increase visibility for local search results and Google Maps, especially if you have lots of positive reviews on your profile. The set up process is simple and can be done regardless of whether you have a physical premises or not.
Google Ads Vs Ads on Google My Business
The key difference between the two is in where your ads will be displayed. Ads run on Google My Business are displayed on maps and allow you to appear at the top of local search. This can help get real customers through your doors as it allows you to target those actually looking for local services where you operate. As you can imagine, this strategy has the potential to generate greater results and for less ad spend.
How To Start Advertising on GMB
To set up paid advertising on Google My Business you will first need a Google Ads account. The PPC team at Innermedia can help you with this should you need assistance. You will also need a GMB profile which is completely free to create and easy to manage. This will allow you to set up a "smart campaign" and appear as the first choice for local search results. Bear in mind, a GMB profile may take several days to set up as you will need to be verified first. Once you have received verification, turn on business features and business personalisation.
Linking Google Ads to Google My Business
Once that's all done, click on "Ads & Extensions" and "Extensions" will appear at the top of the page. A blue plus button should then come up, allowing you to choose the location extension. From there, you should be able to search for your GMB profile by web address and country.
For help with your paid advertising, or any form of digital marketing, feel free to get in touch.