Archive
How Start A Business TikTok Account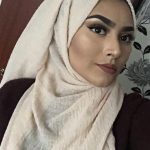 26th January 2023
Since the first lockdown, we've seen a frenzy of users join TikTok. It's the fastest-growing social media platform and home to more than 1 billion monthly active users. However, it's not for everyone. The majority of its users are between the ages of 18 and 34, so it's the ideal channel for communicating with millennials and gen z. If you're a business looking to tap into this market, in this guide we'll share how you can set up and achieve success on TikTok.
Creating an Account
To get started on TikTok you will need a business account. If you already have a personal account which you would like to use, it can be switched into one in your account's settings which will give you access to audience insights.
Profile Set Up
Names 
When setting up your profile, think about what you want users to learn about you and the information that you want to showcase. You will have the ability to set a username which is followed by an "@" and name which will appear alongside your profile and videos in feed. Your name can be a maximum of 30 characters and contain dashes and hyphens, allowing you to add a few words about what you do. For example, "Innermedia | Digital Agency". Bear in mind that this can only be changed once every 7 days.
Description
Once you've managed to get users to your profile, you can give them a little more background in your bio. Again, there is not much room so you will need to think strategically to make the most of the 80 characters you're given. If there are links, like your website link for example and other resources that you want to make clickable, you can do this by setting up a "link tree".
Videos
Once your account's up and running, you will be able to create video content and capture your audience's attention. You can start by creating a few introductory videos and pin them to your profile so newer visitors know what you're all about.
Doing Business on TikTok
If you're a product-led business, there are plenty of ways that you can promote your products and get noticed on TikTok. You can even sell directly through the app by setting up a TikTok store front. For case study "PerfumeBoss", the move to TikTok shop helped yield a 369% increase in order value, translating to a 438% increase in net revenue. To create one, you will need to enter TikTok "seller central" and add inventory information. Once that's done, you can begin linking your products to the videos that you create and enable other creators to do the same. The interface enables you to have direct contact with customers regarding their orders and those with general queries by supplying your email.
Promoting Your Products
There are a number of ways that you can promote your business through TikTok. You can chase virality by looking for a trend that applies to your niche or put your own take on one that fits your brand. As a video sharing platform, you will need to spend a little longer creating content. Apps like Cap Cut are specifically designed for creating TikTok videos and can make this job easier with ready-made templates and increased editing flexibility. To make it as easy as possible for users to purchase, you can link to the products in your TikTok shop.
Influencer Marketing
The effect that influencers have on our purchasing decisions is undeniable. 50% of Millennials trust product recommendations made by influencers and 92% of marketers believe that it is an effective form of marketing. TikTok makes scouting influencers easy as there is a large pool of "UGC" creators that help brands create user generated content. They also run their own affiliate programme which allows you to find brand ambassadors to promote and sell products.
We hope that this guide was informative. If you would like help in developing your social media marketing strategy, feel free to get in touch.