Archive
Have you registered your domain name?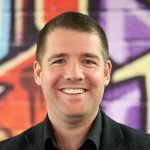 11th March 2013
Intelligent business owners across the globe all fully understand the power of the web and its many benefits for business in the modern era. Having a company website is, for many businesses, now the modern day equivalent to having a telephone and a primary financial consideration for almost all business start-ups and existing companies.
Pretty much all businesses and business owners can greatly benefit from investing in a website but, for one reason or another may not think that now is the right time. While it is understandable that some people have to be dragged kicking and screaming into the 21st century and therefore not actually have a website at present, there is one very important online business consideration that is very often overlooked by even the most forward thinking individuals – the domain name!
One American business owner has recently had his restaurants name purchased as a domain name by someone playing a joke on the restaurant and having a little fun with the menu. He purchased the domain name guysamericankitchenandbar.com and recreated the style of the menu perfectly only he added dishes that were non-existent and somewhat outlandish.
There were no contact or ordering details on this "fake website" so it did not and was not intended to actually cause the real restaurant owner any financial hardship but it does prove quite an important point – If you have an existing business or are thinking of starting one you should seriously think about purchasing your domain name before it`s too late.
We recommend that even if you have an existing website (.co.uk) for example, you should also purchase the (.com) version of the domain name as well. This is a fairly inexpensive thing to do and will stop unscrupulous individuals from attempting to cash in on your success by purchasing the .com or .co.uk version of your website address and trading on that.
If you are looking for professional web design services in Hertfordshire or are simply thinking of purchasing domain names for security reasons or future use contact us.