Archive
Dumb Ways To Die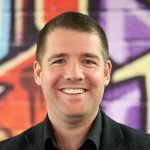 13th January 2014
This is by far the best safety video I have ever seen… a catchy, funny video from Metro that gets the message across.
More importantly it's content that you want to show others… my 6 year old daughter kept singing the tune and I asked her what it was. As she played the video to me my other 3 children came over and joined in singing along with the lyrics – they all seemed to know it off by heart. The video is part of a Free gaming  app which is extremely fun to play – all my kids are hooked and hopefully now understand the importance of train safety.
The whole campaign is pure genius – bet you'll smile and be singing it all day.