Archive
Children with Disabilities Tackle Dangerous Animals- Literally
21st October 2014
Innermedia is tagging along with Safari Pete in Uganda this month.  We're a proud sponsor of his newest venture, School of Croc.
Children from Uganda who have severe disabilities are about to work with their country's most dangerous animals.  This includes health checks on lions, joining anti-poaching squads, taking part in animal autopsies, and harnessing a 15 foot crocodile.  Conservation education and night safaris are all part of the mission.  In between we'll be roasting marshmallows, lounging in front of a camp fire and sharing meals.
They have four days to learn the basics- then it's time for the test.  60 members of CoRSU will visit on the final day.  (CoRSU provides free orthopaedic and reconstructive surgery; and rehabilitation to children with disabilities in Uganda).  Ten children will present what they've learned in front of patients, staff and visitors.  The final documented video will be donated to CoRSU for children who are about to undergo surgery.
Ralph and I are going to Uganda to work with these amazing children and to film the project.  We're thrilled to be part of it; it's something that hasn't been done before, and it's an opportunity to give back.  What we liked about it was Pete's unrelenting determination to empower children who are already seriously challenged.  Refusing to be daunted by age or physical handicap, he's giving them the opportunity that most healthy children will never have, nor experience.
Limits are based on perception.  What can be accomplished is often curtailed by our own beliefs, and those of our culture.  For a change, School of Croc is shifting the lens.  What would it look like to do something totally unique?  While people are staring, what if it wasn't because of a handicap, disfigurement, or physical inconsistency?  What if it was awe?
We have no idea how this will turn out; it's never been attempted.  While we're holding hands with these kids we're going to try not to hide behind them.  With three rounds of jabs, a handful of malaria pills, and some mosquito netting, we're heading South East for some international volunteer work, and a bit of adventure.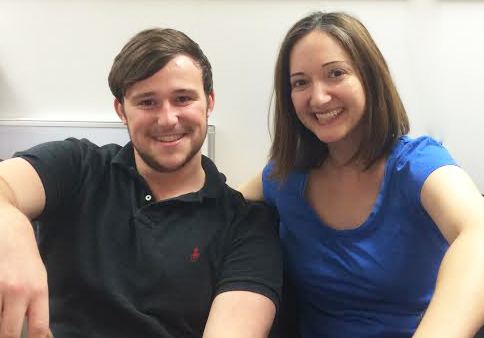 Safari Pete works with children and wildlife all over the world.  His latest project, The School of Croc, begins on October 28th.  He is based in London.
Innermedia is a solid team of young designers, developers, marketers, and digital ninjas working together to transform conversion rates.  They are based in Cuffley, Hertfordshire.