Archive
Bride Walks Down Aisle Wearing Google Glasses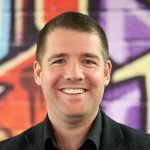 30th December 2013
Jessica Kuan recorded this special moment in her life with the help of Google Glasses as she married Steven Soong on Aug 23rd.
"My husband and I have a love for technology. We wanted to use Google Glass to capture the most intimate moment of our lives," Kuan said in an emailed statement. "All my friends told me they were so emotional that they actually forgot walking down the aisle. This was an experience I never want to forget."
She appears to be the first bride to publicly walk down the aisle whilst wearing the Google Glass technology despite rumours that social media commentator Marsha Collier beat her too it.