Archive
Beyond Updates: What are the Benefits of Blogging?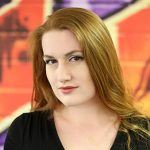 3rd March 2014
Regardless of your personal interests or age, it's likely that you've read a blog. 8 out of 10 people read blogs and, as a result, they expect businesses to have them.
Blogging is huge; 27,000,000 pieces of content are shared every day on the internet and are read by 329,000,000 people around the world – ignoring those numbers can be detrimental to your brand awareness and business in general. But handled properly, a good blog can improve your traffic, your relationship with visitors, and ultimately your bottom line. 90% of consumers say they find custom content useful, while 57% of people read content marketing posts at least once a month – maintaining a regular blog simply provides the information consumers are looking for and leads them back to your site.
So, what does blogging really do for your business?
It Builds Trust
A blog is an opportunity to present your expertise and show clients how you can solve their problems, add value, or simply entertain them. 58% of consumers trust editorial content, while 60% of consumers feel more positive about a company after reading custom content on its site. A significant number of people (70%) say that they'd prefer to get to know a company via content than adverts, and as people grow increasingly irritated by outbound marketing, the reaction to content marketing is getting more and more positive.
Keeps You Competitive
91% of B2B and 86% of B2C companies use content marketing as part of their overall strategy. The odds are that your competitors – particularly the ones that rank well – are using blogging to attract people to their site. If these competitors are leveraging content marketing through their blogs, they are building trust and relationships with consumers in a medium that you aren't.
Helps Your SEO
You really can't overestimate the impact that a good blog can have on your SEO. The first benefit for your SEO comes from the fact that a blog adds fresh content to your site on a regular basis. In 2011 Google launched a freshness update which meant recent information gained some priority. This was particularly important for recent events and product updates, but had a general impact on the way sites should be run too.
Blogs give websites 434% more indexed pages, which means you could have 434% more opportunities to be featured in search results. While you may have main landing pages for your major offerings, blogs offer the opportunity to go after the long tail or communicate people who aren't ready to buy yet but have some interest in your products/services.
Links are incredibly important for SEO – while indiscriminate link building is penalised by Google, natural and authoritative links are integral to improving search positions and showing Google that you are an expert on your chosen subject. Websites with blogs have 97% more indexed links since there's so much more content that is of interest to other web users.
Reinforces Your Social Media Strategy
It's impossible to have a good social media strategy without a good content strategy. If you're not linking through to interesting content or sharing interesting facts, you are limited to shallow status updates without any real visuals or in-depth information.
Even if you create one blog post a week and post extracts from that, you are still providing your followers with more information to engage with. Interesting content is one of the top 3 reasons people follow brands on social media.
While there are other areas of your site that you can update (such as case studies or testimonials), it's unlikely that these will be engaging enough to keep people following you on Facebook or Twitter indefinitely. A good blog helps you build stories, share news, teach your audience, and communicate your brand personality through regular, varied posts.
Brings in Leads
Since blogging helps you rank and reacts to what consumers want, it brings in leads. B2B companies that use blogs as part of their marketing strategy generate 67% more leads per month than those that don't. Even if people visit your blog when they're not ready to buy yet, it makes your site more memorable and gives them a reason to keep returning.
And Even Helps Your Budget
Part of the argument against blogging is often a lack of resources or time, but justifying spend on this area of your marketing is relatively easy when you look at the sheer volume of leads that can be gained and the overall benefits for your site. Even if you don't have the knowledge or the resources to generate content in-house, you can join the 62% of companies that outsource their content marketing.
A major benefit of generating leads via content marketing rather than advertising is that the leads are about half the price and convert better. Hubspot found that organic search leads have an average conversion rate of 14.6%, whereas advertising leads were closer to 1.7%.
Content marketing actually continues working for you and your business long after the initial investment. As long as the content is on your site, it can be indexed, shared, and can continue to bring new visitors to your site. In fact, larger, unique pieces of content gain momentum as they're shared on social media and other sites – a new share from an authoritative site can spark a second life for an old piece of content.

Can You Afford Not to Blog?

23% of all time spent online is on social media and blogs – without blogging, you are potentially missing out on a huge amount of traffic and engagement. Despite all of these benefits, less than half of UK businesses have a documented content strategy to make sure that their blog is structured and regularly updated.
Depending on your industry, blogging can either even the playing field with your competitors or bring you out in front. Regardless of what you do, there is a way to engage with your customers – whether that's by entertaining them, informing them, or ensuring that they know about the latest developments in your field.
Statistics and data from: Content Marketing Institute, AOL, Salesforce, TMG Content, Nielsen, Content+, Social Media B2B, Hightable, Hubspot, Mashable, Google.