Archive
Are Social Media Followers a Currency?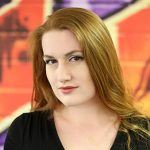 18th December 2014
You might have caught some of the hype over the last few years or seen local retailers offering discounts or free products in exchange for social shares or check ins. Recently,  a hotel went further by offering a totally free, 5-night stay for people with a certain number of Instagram or Facebook followers.
The Nordic Light Hotel offers 5%, 10%, 15%, or 100% discounts for visitors who are willing to publish social shares and updates to their networks. The discount is based on the size of the network, and is clearly laid out on the website:

When is it a Good Idea?
In concept, it sounds great – your business reaches a new audience on social media and (realistically) a hotel will usually have empty rooms so a free room isn't too much of an issue given the amount that you save on trying to reach that audience through alternate means. Likewise, a free cup of coffee here or there, or a 10% discount isn't much to give to reach ~300 people (or as many as 100,000). Personal tags, posts, and recommendations are certainly more effective than paid advertising on the same channels.
Offering small discounts or products in exchange for a share can be an excellent way to gain more exposure, particularly if you run a local business and would like to reach more people nearby. However, stipulating a certain number of social followers is a poor way to design your social media strategy simply because followers can be, and often are, bought. You can buy thousands of fans or followers for as little as $5, meaning that the posts will just be seen by some bots and fake accounts based in Manila. Meanwhile, the hotel gives away a £700 stay.
Ultimately, it's important to weigh the potential benefits against the costs to your business and to be extremely realistic. Small products and incentives tie into the top reasons why people follow brands on social media (to receive offers). Catering to your audience in the little ways, and doing it consistently, can bring more long-term benefits than occasional blow outs which will get short term coverage but won't truly nurture your audience.